Den Nørrejyske Øs Stororkester for Opløst Mønstermusik

Romantic Candlelight Dinner Paper Recordplayer for Two

released by lille kommune & yoyooyoy 2011

+Digital release of these contributors; Martin Vognsen, Anne Laplantine, Boisen T. Hansen, Claus Haxholm, Dj Elephant Power, Jacuzzi Notebook, Jeppe Zeeberg, Anders Lauge Meldgaard, Jonas Olesen, Jonna Karanka, Karsten Pflum, Tomutonttu, Kuupuu, Lamburg Toni, Lars Lundehave Hansen, Michael Mørkholdt, Nathan Michel, Pato, Dj Kruzh'em, Pit Noack, Small Things On Sundays, Solhorn, Stormhat, Supermelle, Teppop, Tobias Kirstein, Toke Tietze Mortensen, Tobias Fuglsang Mynborg, Gustav Sandegård, Frederik Hauch, Vagn E. Olsson, Heine Torhauge Matiasen and William Zeuthen is found here: NSOM

http://soundcloud.com/nsom - Upload password: 0x00.x-00. ----> how to get the paperplayer

Den Nørrejyske Øs Stororkester for Opløst Mønstermusik 4 x lp boks er at finde på dit lokale bibliotek

..............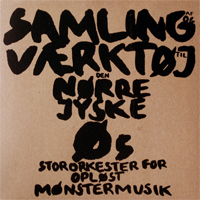 ................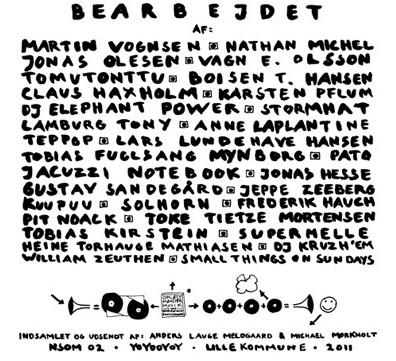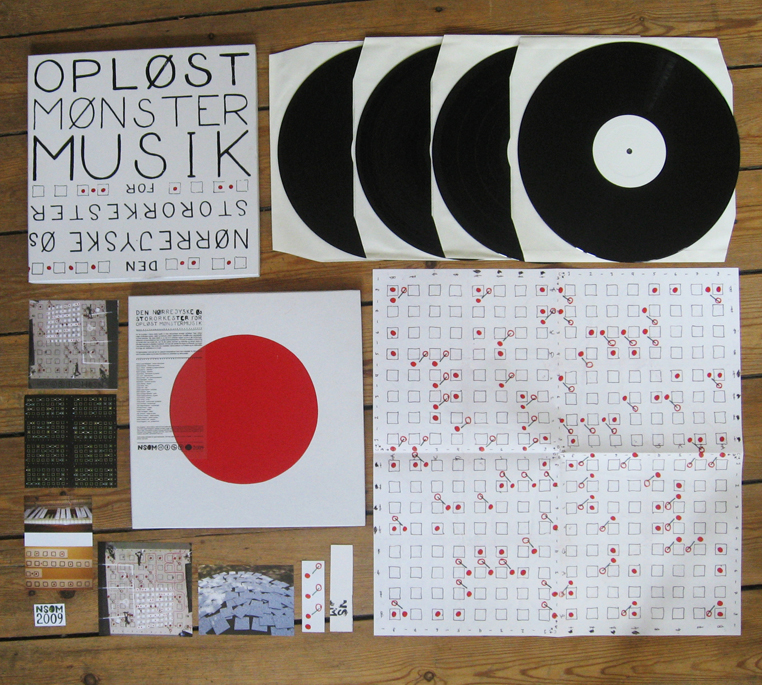 DEN NØRREJYSKE ØS STORORKESTER FOR OPLØST MØNSTERMUSIK 4 X LP BOX
Anders Lauge Meldgaard
Michael Mørkholt
Tobias Kirstein
Sune T B
Toke Tietze Mortensen
Emil Jensen
Jeppe Skjold
Sonja La Bianca
Claus Højensgaard
Martin Laurberg
Rasmus Krøyer
Andreas Führer
Oliver Hoiness
Heine Torhauge
Dagmar Krøyer
Johs Lund
Maria Bertel
Stine Frandsen
Henning Frimann
Gustav Sandegaard
Rune Kielsgaard
Mads Andersen
Frederik Hauch
Anders Provis
Anja Jacobsen
Mads Christian Lund
Kristoffer Raasted
Jeppe Zeeberg
Thomas Bailey
Hie Soo Moon
Theis Boisen Hansen
Cecilie Trier
Simon Tornby
Kasper Lykke Poulsen
Søren Gorm
Jonas Seeberg

Kontakt:

Anders Lauge Meldgaard
anders (at) yoyooyoy (dot) dk

Michael Mørkholt
mrkhlt (at) hotmail (dot) com

All music composed by Anders Lauge Meldgaard
and Michael Mørkholt



DEN NØRREJYSKE Ø's STORORKESTER FOR OPLØST MØNSTER MUSIK
4 x lp box + dvd + poster + and more .. released in oct. 2009

The four lp records in this box consist of approximately 400 colourful interlocking sound bricks.
These bricks are made up of musical parts, pieces, repetitions and textures, cut onto the
records as parallel tracks, locked grooves and sound snippets. All bricks are part of universal
system based on improvisatised interpretations of a graphical time pattern score. Despite
variation in the design and purpose of the individual sound brick they can all be put together
and connected to compose an endless variety of musical outputs. Anything constructed can
then be taken apart again, and used to make new outputs. In other words, the material in this
box is an invitation and an encouragement to take part in creating new music.

At nsom.dk you can upload compositions made with the material from this box set, listen to
other participants works and get more information about this project.